Braces are a common form of dental adjustment for teenagers and adults. For those who would rather not use fixed braces, Invisalign may be a great alternative. If you are interested in Invisalign, come in for a consultation and our dentist trained in Invialign will determine whether the technique is a good choice for you.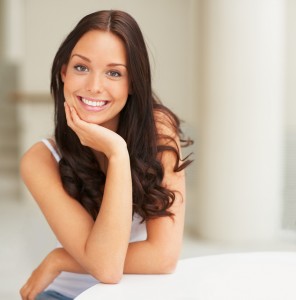 If you are a candidate, the team will create clear, customized acrylic aligners in order to help properly align the teeth. New aligners will be made for you as you progress in the treatment. Each aligner will typically be worn for about two weeks, with a new one being made for subsequent use. The average person will spend about one year to one and a half years wearing their aligners.
There are many advantages to choosing Invisalign: 1) They are far less visible than braces as they are always made of a clear acrylic and 2) They are removable which means that you can take them out whenever you eat, brush your teeth, have a photograph taken, etc.
Our practice offers a number of different procedures guaranteed to bring you the results you desire. Our dentists are trained in general dentistry, cosmetic dentistry, and implant dentistry and have extended office hours designed to cater to all individuals regardless of their age and availability. Our goal is to give you a new smile, improve your life, and boost your confidence. Call us today for a consultation!