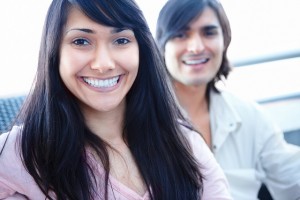 Facilitating patients of all ages by capitalizing on experience gained at some of the area's most prestigious medical centers, the professionals at the newly established Diamond Dental, P.C. in Scarsdale, NY are positioned to provide comprehensive care that ranges from examinations to dental surgery, periodontal care and cosmetic improvements under one roof.
Simultaneously, accommodating its patients is the hallmark of its practice. To that end, Diamond Dental, P.C. has instituted Saturday appointments and extended evening hours for busy, working professionals who otherwise need to take time off from work to attend to their oral care.
Adhering to the philosophy that dentistry is no longer just "drill and fill," the principals at Diamond Dental, P.C. are committed to the concept that the mouth/oral cavity is that "gateway" to the rest of the body. They believe that today's dentists must promote not only good oral but also good physical health, recognizing the connection that links the two. Not a day goes by when elements of the national media report such findings on talk shows. Yet, few of today's dentists have undergone the necessary medical training in hospitals. Dentistry is advancing at a rapid pace requiring today's professionals to be alert to new practices, innovative materials, and also new technology. Drs. Lee and Salem have been trained at some of the area's leading medical facilities including Hackensack University, North Shore, Mount Sinai, and Columbia Presbyterian among others, where they have had exposure to emergency/trauma medicine, internal medicine, anesthesiology, oral maxillofacial surgery and general dentistry.
Diamond Dental's office is equipped with the latest "panoramic" X-ray machine that provides 300% more coverage than conventional x-rays, with greater comfort and less radiation. No film is used in the mouth and the x-ray takes only seconds to do. Besides providing pictures of teeth, jaws and sinus projections, it also provides early diagnosis of oral cancer, discovers cysts at an early age and can provide early diagnosis of stones in salivary glands, non-malignant tumors and other serious ailments of the oral cavity. Add to this, computer-controlled x-ray machines, the most current dental materials and an intra-oral camera, and one can see why Diamond Dental is well positioned to service its clientele. To demonstrate Diamond Dental's on-going commitment to the importance of the oral-medical connection, it tests each patient's blood pressure before beginning work, requires a patient's medical history to assess what's needed, and spends time to provide patient education in addition to whatever care they deem is necessary.